Understanding the difference between dengue, flu, and COVID-19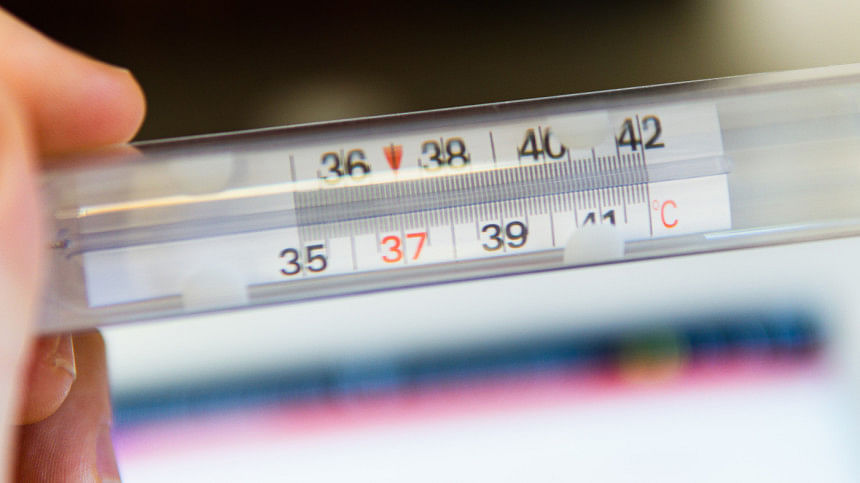 With the onset of monsoon, torrential rains, and extreme hot weather, it looks like different viral diseases are making their rounds. Amongst them dengue seems to have hit us very hard this year. However, viral diseases like the flu and even COVID-19 are affecting people a lot. Children and the elderly in particular are likely to be more susceptible. As the symptoms of all three seem to overlap, sometimes we are misled, which may delay in getting proper treatment.
Dengue seems to be the most common among the three. The symptoms are high temperature, even as high as 102/103 degrees, which does not settle easily, headache, sore throat and cough, rashes on the body along with body ache and fatigue. In some cases, diarrhoea is also present.
Treatment should start by giving the patient ample rest. Simple cold sponging can help get the fever down. Warm water gurgling helps with cough and sore throat. Patients should drink lots of fluid and maintain a soft diet. Observation of whether the patient's condition is worsening is very important.
In case of influenza, the symptoms are almost the same, but fever is not as high and there is persistent coughing with a runny nose and body ache. Patients may feel fatigued but not as much as dengue. Usually, the fever is easily managed and patients get well with symptomatic treatment.
Although some of us may not be aware, COVID infections are back and on the rise. Most of us are familiar with the symptoms of COVID-19 and as you can see, they do coincide with the other viral infections. So, while observing the patient, we should keep in mind if there was any history of exposure. In these cases, usually fever is not so high and the patient does not become very ill. Patients may observe a loss in smell or taste along with experiencing fatigue.
Most of the times, the diseases can be treated at home by symptomatic treatment, but it is very important to monitor the patient's condition. This includes severity of symptoms, and reaction of the patient to the disease. If the patient gets worse after 2/3 days of fever, a specialist must be consulted. Tests for dengue and COVID-19 are usually advised. No treatment with medications like antibiotics should be started without consulting a doctor.
Although most people are aware and careful nowadays, sometimes we may miss some things, leading to complications. In all cases, taking basic care of patients along with observation is very important.