Teesta rises 16cm overnight in Kurigram, flowing 23cm above danger level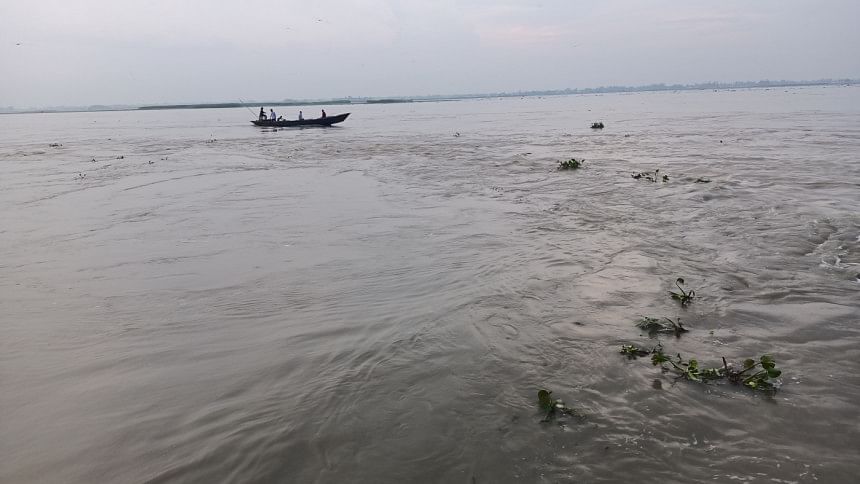 The Teesta river's water level has risen by 16cm since last night, and the river was flowing 23cm above the danger level at 6:00am today at Kaunia point of the Teesta Barrage.
Last night, the river's water level was 7cm above the danger mark.
The flood situation in 25 char and riverside areas of the Teesta shoal at five unions of Rajarhat, Chilmari, and Ulipur upazilas of Kurigram remains unchanged. About 8,000 families have been affected by floods in these areas.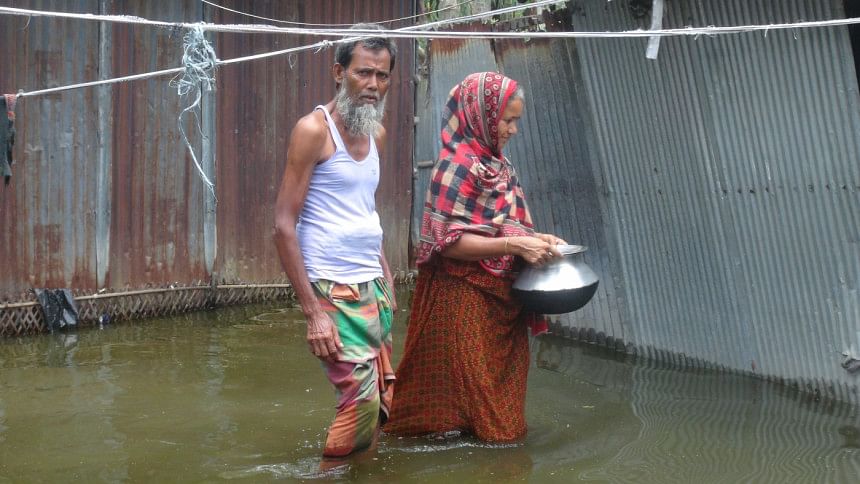 On the other hand, water level at Dalia point of Teesta Barrage has decreased and the water is flowing 30cm below the danger level since 6:00am today.
Although the flood situation has improved in Lalmonirhat, the flood water has not completely receded from many flood-prone areas.
Abdullah Al Mamun, executive engineer of Water Development Board in Kurigram, told our Lalmonirhat correspondent that the water level of the Teesta river is fluctuating due to the onrush of water from the upstream. The flood situation remains unchanged in Rajarhat, Ulipur and Chilmari upazilas of Kurigram as Teesta water has risen at Kaunia point.
The water of all other rivers including the Brahmaputra river in Kurigram is also rising, he added.
Shunil Kumar, executive engineer of WDB in Lalmonirhat, said the water level of Teesta at Dalia Point of Teesta Barrage was below the danger level. However, water level downstream of the Teesta Barrage was still above the flood limit. Deputy Commissioner of Kurigram, Mohammad Saidul Arif, said the distribution of dry food and rice among the flood-affected people in Teesta shoal is continuing.