Policyholders can take loan from pension scheme fund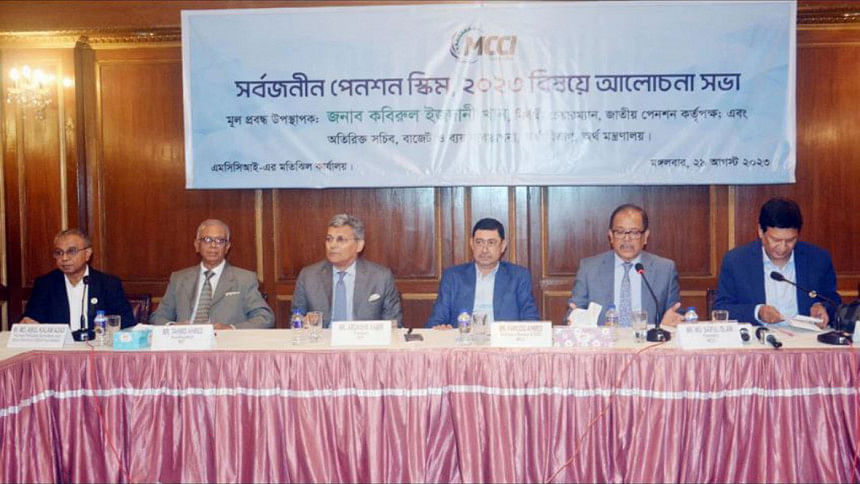 The policyholders can take loans against the money they will deposit as subscription fee for the universal pension scheme, said Kabirul Ezdani Khan, executive chairman of the National Pension Authority.
The contributor can borrow up to 50 percent of the money to be deposited for the pension fund and the loan has to be paid in a maximum of 24 instalments, he said.
Moreover, a policyholder can take multiple loans from the pension scheme, but the second loan will be given only after the successful repayment of the first loan, he added.
Khan ‍shared the information at a discussion held at the office of the Metropolitan Chamber of Commerce and Industry, Dhaka (MCCI) in Motijheel.
Since the launch of the scheme on August 17, the Progoti scheme, which is dedicated for the employees of private companies, has received the highest response, the executive director of the pension authority said.
Initially the money given by the public will be invested in treasury bonds and treasury bills, he said.
The Progoti scheme will play an important role in ensuring financial security for private sector workers and employees, MCCI President Saiful Islam said at the event.
The government rolled out the much-anticipated universal pension scheme on august 17 with an aim to bring all citizens aged above 18 under the coverage.