Breaking the stigma of 'second-hand' shopping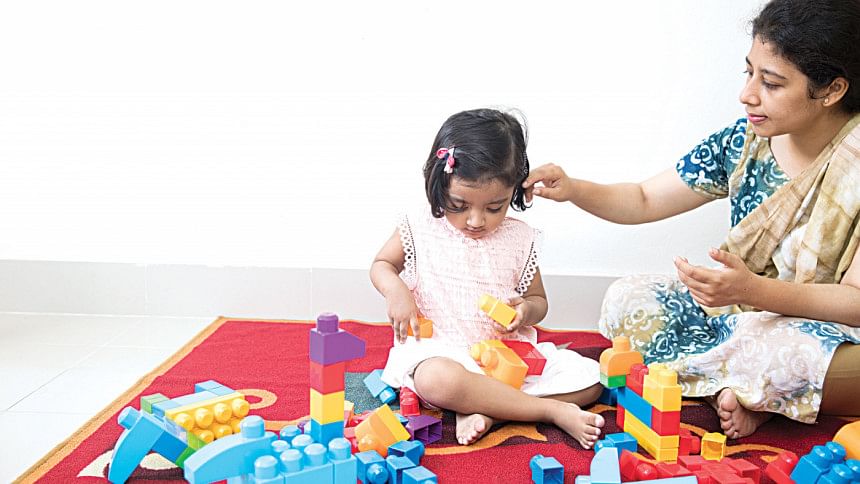 My friend once wished to replicate a green business concept she had encountered on a visit to Europe.
The idea was to have a store with preloved or preowned items – clothes, home accessories, bags, crockery, anything that was once yours – up for sale to have them either upcycled or recycled by someone else.
However, she did not follow through as the Dhaka crowd has long been prejudiced regarding preloved sales because the items are, bluntly put, "not new" and therefore second hand.
Some people are trying to replicate this international trend and it has recently begun registering under the radar of Dhaka residents.
Nuzhat Tarannum, who previously worked in marketing, advertising, and communication, and is now on a break to recover from cancer, said, "Remember how, in our childhood, we used to wear hand-me-downs of our older siblings and cousins? It was a regular practice in every family in Dhaka; frocks or shirts worn earlier were re-used for years on."
If we could recycle and reuse back in those days, why not now? Does it really matter if it does not belong to your family member?
Every one of us buy and use our necessities with love; reusing these second-hand items is nothing to be condescending about. The things that we use and ultimately throw away leaves a carbon footprint and second-hand shopping is a small step towards saving the planet.
We must not hold any unfounded prejudices regarding it.
Thus, Nuzhat decided that on every Saturday throughout the month of September, starting from the 2nd of the month, she will organise a fair-natured sale for preloved products.
The fair, called T's Preloved Show, will have eight tables – each with a booking money of Tk 2,000. You can donate or put your items up for sale at an affordable price. 
Books, furniture, kitchen appliances, electronics or expensive saris will be added as the sale gathers momentum.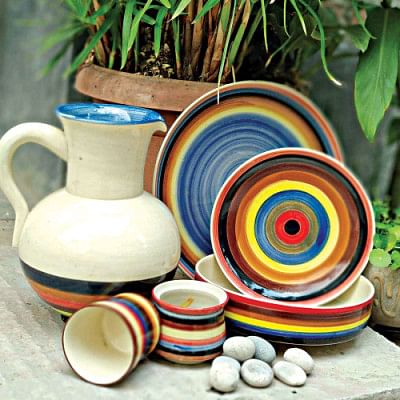 For now, the preloved items for sale would include kids' toys or clothes, home décor or crockery items; basically, anything you can offer in good quality and put an affordable tag on.
Nuzhat added that the first month will be a test run to get a better grasp of how preloved sales work in Dhaka, and how buyers react or whether they accept the concept at all.
Nuzhat also wants to donate items that are not sold, or given only as donation, to women's organisations in her village, schools, and public hospitals. But most importantly, she wants to help women who are suffering.
Nuzhat's perspective towards life went through a lot of alteration while she battled with cancer last year.
"While I was lying in my bed dealing with the side effects of aggressive chemotherapy, I went through a major life-changing phase. I was born again and my mantra towards life, living and well-being took a greener turn. 
"I hope to work for the betterment of the people and the community. All my initiatives will reflect my purpose of helping cancer survivors and warriors. Being a cancer warrior, I know how exhausting it can be for the patient and for the family. There's huge financial pressure, no matter where you do the treatment."
Explaining why she came up with the preloved sale idea, she further said, "So, I've decided to create a fund to support women who are in need, with whatever I can collect. I'm doing the shows in September so that I can start working on it from October, which is observed as Breast Cancer Awareness month worldwide. The proceedings will go to a fund for Breast Cancer Treatment for underprivileged women."
A young couple starting a family or moving in together can benefit from such sales and buying second-hand gives them the opportunity to save money.
Even older couples can put up their lifetime collection of possessions for sale in these places. Someone who loves antiques can be happy with the finds.
Nuzhat intends to ask celebrities to donate their expensive saris or other paraphernalia to attract fan-girl sales.
One man's trash is another man's treasure; thrifting and buying second-hand belongings is gaining popularity worldwide and it is time that Dhaka starts boarding this hype train. The fair will be held in Gulshan 2, Rd-63, H-12/A.