23% RMG factories remain out of inspection in Bangladesh: CPD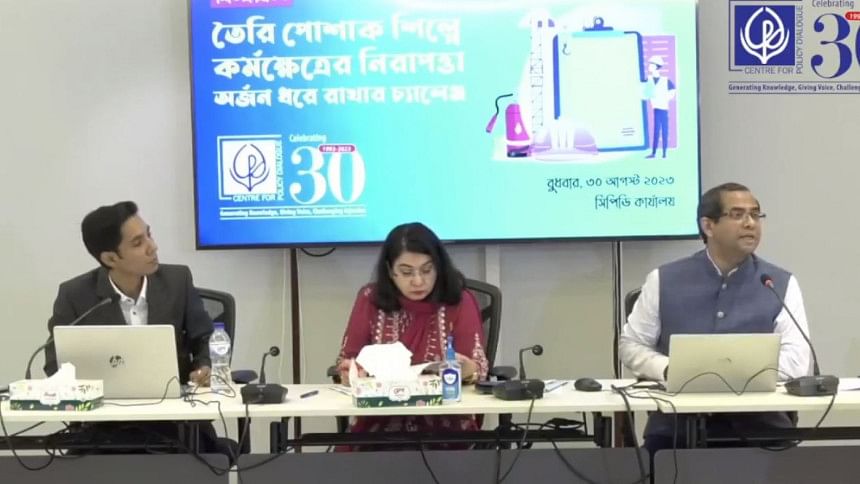 About 23 percent of the RMG factories in Bangladesh have remained out of inspection, according to the findings of a study by the Centre for Policy Dialogue (CPD).
The private think-tank today shared the figure at a press briefing on workplace safety in the garment industry at its office in the capital's Dhanmondi.
Right now, at least 856 readymade garment factories, which is 22.8 percent of a total of 3,752 factories, are not under the purview of any inspection mechanism, said CPD Research Director Khondaker Golam Moazzem.
The RMG Sustainability Council (RSC), which conducts regular safety inspections at apparel units, covers 1,887 factories.
Besides, Nirapon, an organisation monitoring building and fire safety standards for its members, inspects about 350 factories, while the Remediation Coordination Cell (RCC) is responsible for inspecting 659 factories.
"It has become crucial to review whether existing safety monitoring entities are in the right direction as 2023 marks the 10th anniversary of the Rana Plaza building collapse," Moazzem said in a presentation titled "Monitoring Workplace Safety in the RMG Sector: Is Bangladesh Still a Pioneer or Learner?"
Since the departure of the Accord and the Alliance from Bangladesh, the Department of Inspection for Factories & Establishments, the RSC, and Nirapon should continue factory inspection in light of the standards the two initiatives set, he added.